Learn how to launch an instant live video session, invite your patient and other participants.
Before you can schedule a video consultation, you must be sure that you are subscribed to the Pro version of SmileSnap.
Go to the 'Patient (Pro)' section of the left side menu
Find the patient that you would like to initiate an instant video session with in your list of patients
Click on the Video icon in the 'Connect' column (second icon from the left)

Click on the Start an Instant Video Session button
If prompted by your browser to enable your camera and/or microphone, click Yes and give access.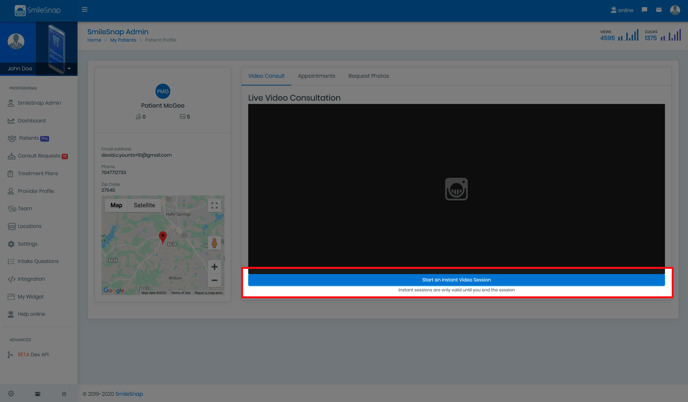 To invite a patient or a participant, fist click the Invite Participants button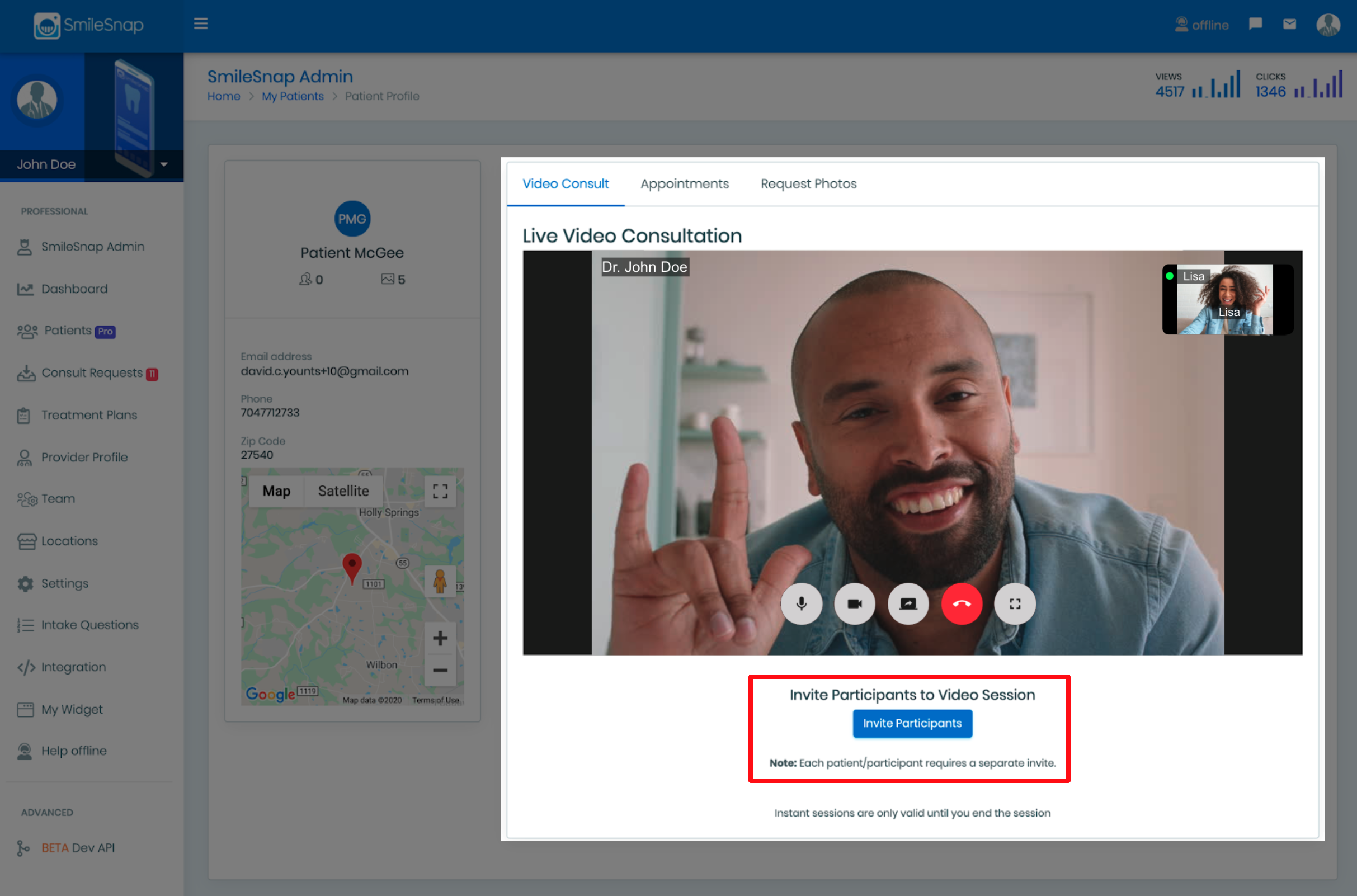 Under the + Patient tab, you have three options for inviting a patient:

Copy Video Link: Copy an invite URL (link) and send it to the patient by pasting it on any communication platform you like
Send Text Message: Send the invitation to the patient via SMS messaging
Send Email: Send the invitation to the patient via email

Click the appropriate button and invite the patient

To invite an additional participant, navigate to the + Participant tab in the Invite Participants popup.
Each participant requires their own link to join the call. You can conduct the +Participant process multiple times to create multiple links for multiple participants.
When the video consultation is complete, click the red End Call button. You can also end the session by leaving the live video webpage or logging out of your SmileSnap portal.
NOTE: Be careful not to navigate away from the page while conducting a video session, as this will end the session. If you need to visit other websites during the call, do so on a new browser tab or window.